You will have noticed that satin dresses have landed in our wardrobes this year. Formerly associated with the lingerie wardrobe, satin is now a fabric that is worn during the day with great elegance and style. But to avoid looking like you just got out of bed in a nightie, how to wear the satin dress as a daytime look? Which satin dress to choose? How to accessorize it? What color satin dress to wear? Here is a guide of tips and looks specially written to know everything about the art and how to wear a satin dress in 2022!
Satin dress: which model to choose this year?
Endless colors.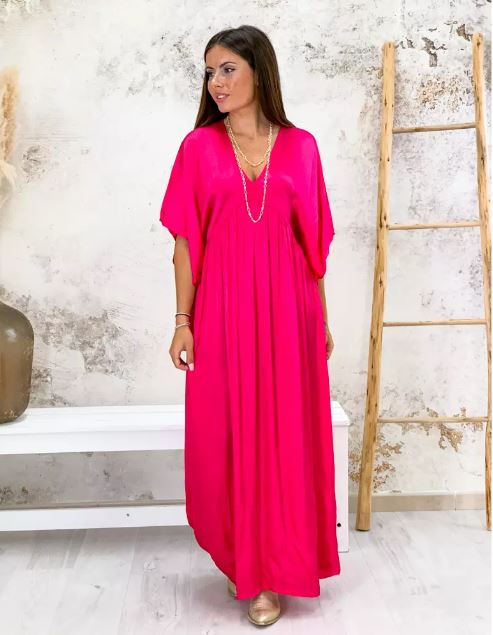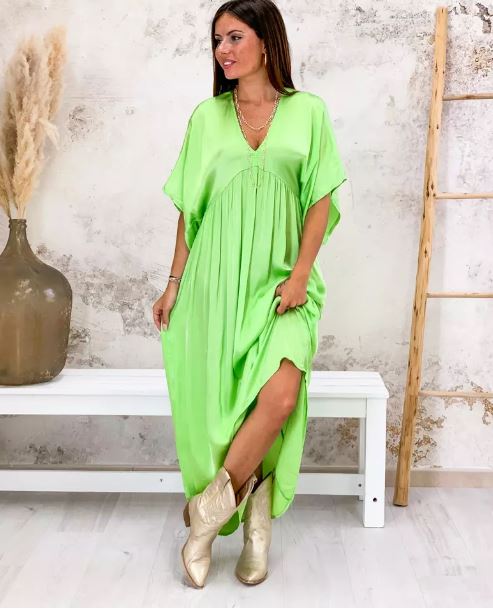 Just open the front pages of fashion magazines to see how this dress is the fashion darling of the year. Declined in infinite versions, it always appears neutral in all the pretty palette that the rainbow offers us. Pastel, flashy, black, white, one of the favorites this year is undoubtedly the green dress.

As you will have understood, when it comes to colors, you will be spoiled for choice to find your favorite color.
Evening outfit in a long satin dress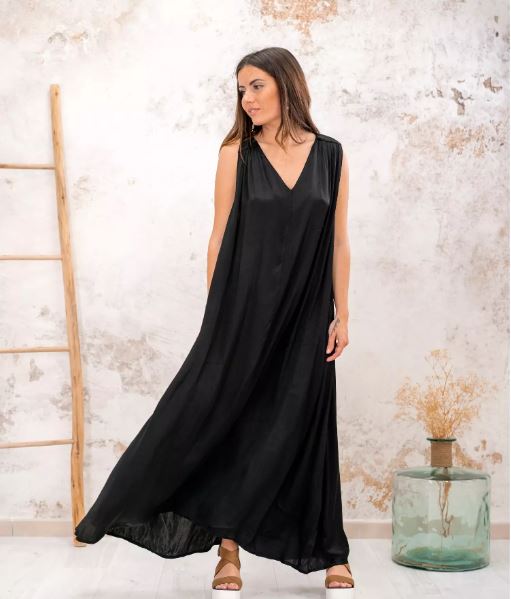 This year, we undeniably love the long satin dress and its glamorous spirit. At least, if you want to make a splash in the evening, for a cocktail party or with an elegant guest outfit for a wedding, it is an excellent choice.

 

We're not going to lie to each other, satin doesn't suit everyone. It is still quite close to the shapes with its light fabric and it attracts attention. Also, to wear it well, you have to start by having confidence and assuming the satin dress (which frankly can be seen as a sexy dress).

 

On the other hand, in terms of morphology, do not believe that satin dresses are reserved for skinny women. No, there are very beautiful satin dresses for curvy women. Just choose a flattering cut with a wrap neckline for example and a slit or tapered bottom of the dress to highlight the slender look and refine it. Moreover, to wear this dress when you have curves, do not hesitate to choose a wrap-style dress or with an asymmetry on the shoulders or finishes that include an elegant drape at the level of the bust or the belly.

 

For long, slender women or petite women who tend to have a slim figure, the satin dress is a real fashion gem. We wear it in black tones for a whaouuu effect as an evening dress or in a very trendy spirit in a colored version. Red, pink, yellow, green, blue satin dress, we dare all colors even white!